Headline Sponsor

Western Power Distribution is the headline sponsor of the Wilne 10k for the fourth year.

Michael Clarke, Corporate Communications Officer, said "After months of hard work, it's nearly here! The seventh Wilne 10K happens on Sunday 3rd September and Western Power Distribution are delighted to be headline sponsors once again. The number of entries this year has been phenomenal and places seem to sell out earlier every year. It is testament to the popularity of the race that so many people, whether they be elite runners or fun runners, want to take part. Let's hope that the weather is on our side and everyone can get round in their target times and more importantly, enjoy the day.

All that's left to say is good luck to all of the runners on the day and many thanks to all of the volunteers and organisers for all of their efforts in making this race happen – it wouldn't happen without them."

Find out more about Western Power Distribution at www.westernpower.co.uk. You'll also find us on Twitter, Facebook and Linkedin.

Western Power Distribution is the electricity distributor for the Midlands, South West England and South Wales. They deliver electricity around the clock to homes and businesses in the area (almost 8 million customers) by maintaining and upgrading the electricity infrastructure – pylons, poles, cables and substations.
---
Supporting Sponsors
The Derby Runner is a specialist running store based in Spondon and catering for all levels of running, ranging from jogging for fitness to series marathon running; from track and field athletics to fell running. With a skilled team of staff, The Derby Runner takes pride in delivering a first-class service to their customers, providing a wealth of knowledge, expertise and advice on every aspect of running and running products. With its own running club – Team Derby Runner – and a weekly running group which meets at the store, The Derby Runner is the go-to place for everything to do with running in Derby and beyond.

---
Mizuno are supporting our race prizes in partnership with The Derby Runner.

---
Bridge Natural Health is our sports massage and complimentary therapies partner for the Wilne 10k. Massage Therapies, Acupuncture, Osteopathy and Cranial Osteopathy are available as well as offering many other treatments. For more information please visit their website.
---
Speedy (Hire) Plc is a leading provider of equipment and support services to construction, manufacturing, industrial, rail and related industries.  The local depot can be found at Pentagon Island in Derby.  Ramathon is grateful to Speedy Hire for providing support to the event.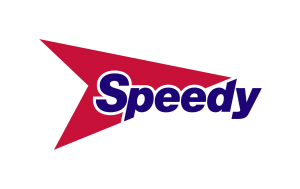 ---
Reynolds Recruitment is your local recruitment provider based in Attenborough, which supports both businesses and job seekers with their employment requirements. Its reputation is built on supporting its members through training and job opportunities, which has allowed them to work alongside local businesses assisting with fluctuating staffing levels, and helping to increase productivity.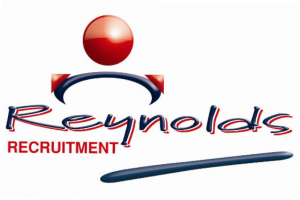 ---
Zest Produce is a fruit and vegetable wholesaler operating throughout Derbyshire and Nottinghamshire and parts of Leicestershire, Lincolnshire and Staffordshire. We are grateful to Zest Produce for the  bananas provided for runners on race day!
---
Derby Conference Centre is Ramathon's accommodation partner. It is a beautiful Grade II listed building with 50 en-suite bedrooms offering free Wi-Fi and plenty of parking. Based along the Ramathon route on London Road, the hotel is offering special rates for Wilne 10k entrants for the night of Saturday 2nd September 2017, click here for more information.
---
Running with Jake is our training partner for the Wilne 10k. Whether you're new to running or been doing it a while, you'll get plenty of inspiration from Jake.
---
East Midlands Airport connects over 4.2 million passengers with the world, serving more than 90 destinations. Winner of many prestigious awards including the World's Leading Eco Friendly Airport and voted Best Regional Airport at the British Travel Award in 2010, East Midlands airport is a vibrant economic hub, supporting over 6,000 jobs and generating around £300 million for the region.

---
Wilsons Pharmacy at 43 Station Road, Draycott, are your local provider of an extensive range of services including all the traditional services you would expect of a pharmacy. You can obtain your prescription medications as well as hundreds of over-the-counter medications. Many thanks to Jane and her team for kindly donating gifts for the race prize structure.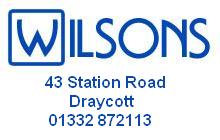 ---
If your business is interested in sponsoring or advertising opportunities with the Wilne 10k, please contact us.
---
As part of our commitment to support local running, the Wilne 10k is proud to support Wilne Runners.