Wilne 10k is delighted to support Sam's Jogle 2019 as its official good cause for 2018. Sam Pearch, a local runner and member of Shelton Striders running club, has set himself a challenge of running from John O'Groats to Land's End (JOGLE) in 2019 – a total of 860 miles in 17 days – with an ambitious target of raising £15,000 for The Brain Tumour Charity.
Sam's mother is the inspiration for the fundraising, who was diagnosed with a brain tumour in 2015, leaving Sam and his family devastated and unsure as to what could be done. With news that the tumour had grown following a scan in 2016, Sam's mother underwent an operation in April 2017 and, with huge relief for Sam and the family, she is now recovering well.
Sam says "she is taking each day as it comes, has started driving again, going to work a couple of hours a week – some good days, some bad. I feel very fortunate to still have her, I'm very close to my parents – they have inspired me, shown me the way in life to be how I am today, a husband and father myself."
Having gone through this traumatic experience, Sam decided that he needed to do something to support The Brain Tumour Charity. He says "so here we are – my target of £15,000 seems a little ambitious but I am giving myself until the end of 2019 to hit this target and maybe more."
Sam's preparation for the challenge is already well underway, with the details of the events he has entered and the training he is doing outlined on his Facebook page –  www.facebook.com/SAMsJOGLE2019
Please follow Sam on Facebook and, if you feel you are able to, please donate at www.justgiving.com/SAMsJOGLE2019.  Your help and support will be very much appreciated.
---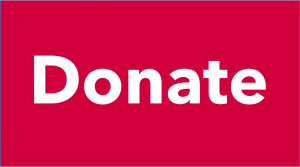 ---
The Brain Tumour Charity is at the forefront of the fight to defeat brain tumours, making a difference every day to the lives of people with a brain tumour and their families.
We are committed to having the biggest possible impact for everyone affected by a brain tumour, to defending the most amazing part of the human body, so that the diagnosis of a brain tumour is no longer a death sentence.
We fight brain tumours on all fronts through research, awareness and support to save lives and improve quality of life.
We fund pioneering research to find new treatments, improve understanding, increase survival rates and bring us closer to a cure.
We raise awareness of the symptoms and effects of brain tumours, to reduce diagnosis times and make a difference every day to the lives of people with a brain tumour and their families.
We provide support and information for anyone affected to improve quality of life.
For more information on the charity, visit thebraintumourcharity.org