Derby 10 Mile  | Pride Park

The Derby 10 Mile race will return on 25th November 2018. Now in its 3rd year and with 1,000 places on offer, the event is expected to sell out early.  The race starts and finishes at the Pride Park Stadium with Derby County Football Club being a key partner of the event. Sponsored by Western Power Distribution, the Derby 10 Mile takes in the scenic grounds of Elvaston Castle Country Park.
The course is flat and fast, providing the potential for a personal best. Visit www.derby10.co.uk for more information.
---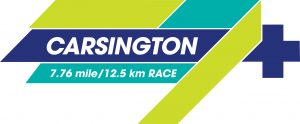 Carsington 7+ is a 7.76 mile (12.5km) race around the stunning Carsington Reservoir.
Runners complete a full clockwise circuit of the reservoir, taking in spectacular views across the water and the beautiful Derbyshire countryside. Mainly on cycle track, the course is flat in places but includes some moderate to steep inclines.We welcome everyone over 17 who wants to run whatever their ability or experience. Entries will open early in 2019. Please visit www.carsington7.co.uk to enter.
We are proud to support Derby & District RSPCA as the official headline charity.
---

RunDerby is the 'What, Where and When' for running in Derby.  To find your next race, visit www.runderby.co.uk and click on 'Local Events' to find the details of all running events within a 25 mile radius of Derby.
---

The RunDerby Race Series was launched in March 2014 and is a new running race series in and around the Derby region.  The series started in June 2014 and is a collection of 8 running races where you receive points based on your finishing position at each race.  The series is free, there is no registration and all you need to do is race!